Joyce's Family Trip to Hawaii (post 2)
⟶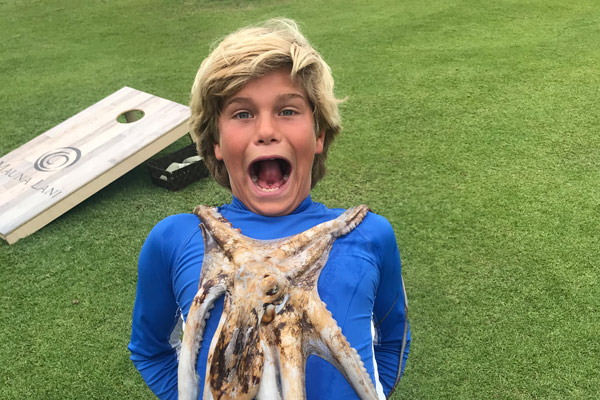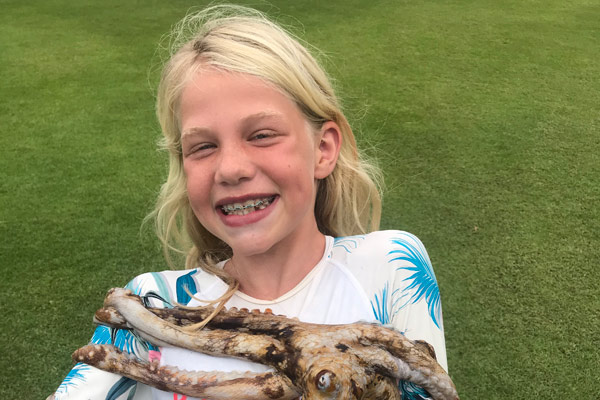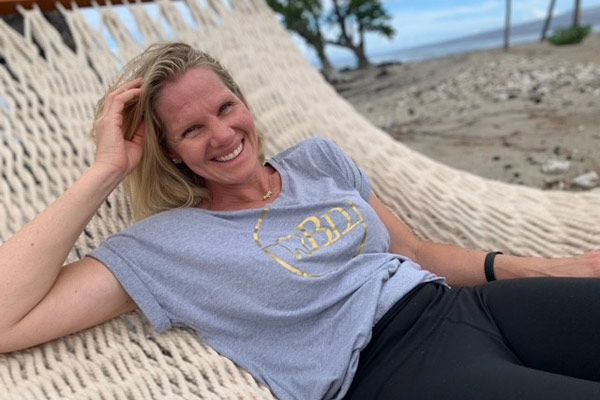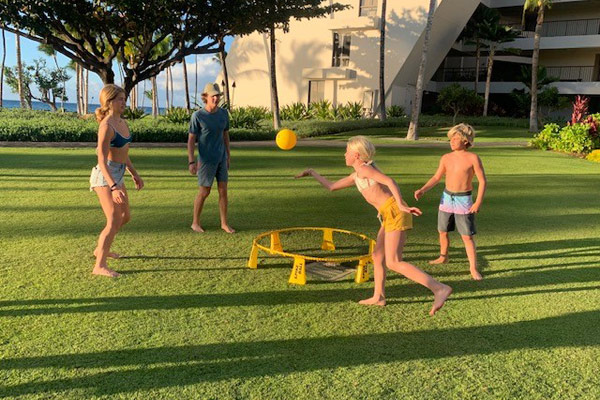 Fresh catch of the day! One of the beach guys caught an octopus and "shared it" with the kids! Our first breakfast we told Chef Helen Hong since the buffet we loved so much wasn't offered would you be doing sticky buns. The next day and EVERY DAY after we have been treated with her fabulous pecan rolls. All the restaurants are opened to the outside so it's been great! Great to be outdoors, with an ocean view and fabulous food!
We've been coming since 1984, a year after they opened. We asked the kids if they ever wanted to rent a home and they all said, "Maybe another island, but not here as we love the #MaunaLaniAuberge." Where can you swing on a hammock, play games on the grass, surf yards from the shore, and snorkel with turtles and eels along with beautiful fish and coral up close in a small bay just steps from the hotel! It's so fun to hear "Mimi and Papa look over here", pointing to a Puffer Fish swimming by.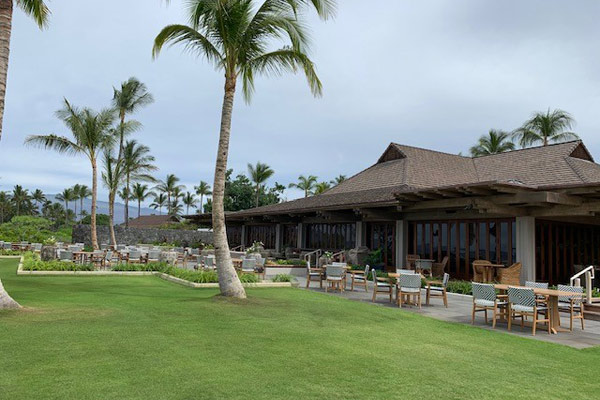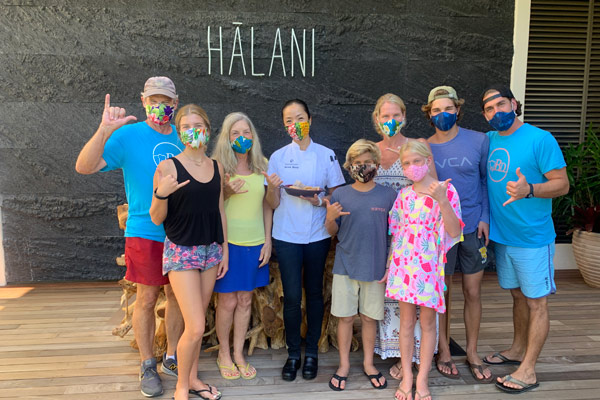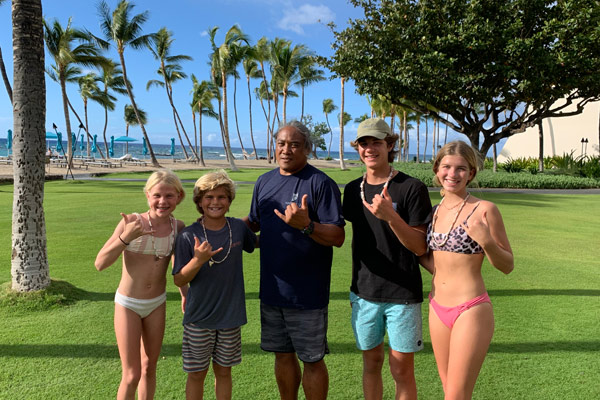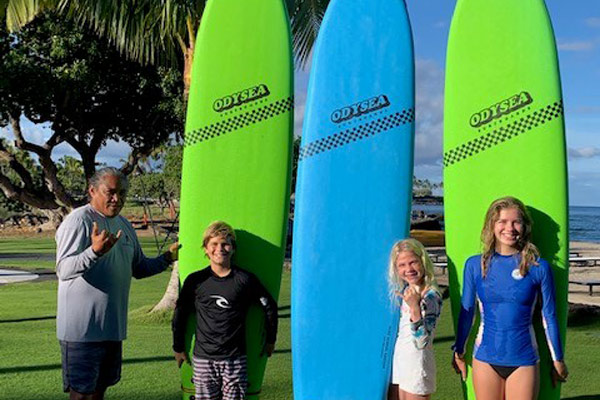 Local: 619-282-8300
Outside San Diego: 800-852-8338
Monday through Friday 8:00am - 5:30pm
Experience Joyce's Hawaii adventure with pictures and videos! Click on the links below
Here's everything you need to know to prepare you for your Hawaii vacation during COVID-19.
© Copyright 2021. All Rights Reserved. Kahala Travel.
CST: 2005620-10