Joyce's Family Trip to Hawaii
⟶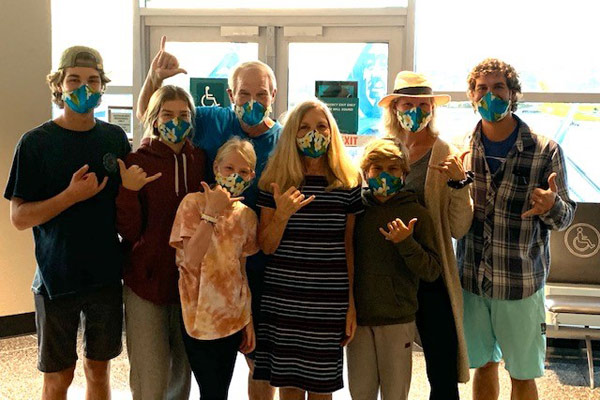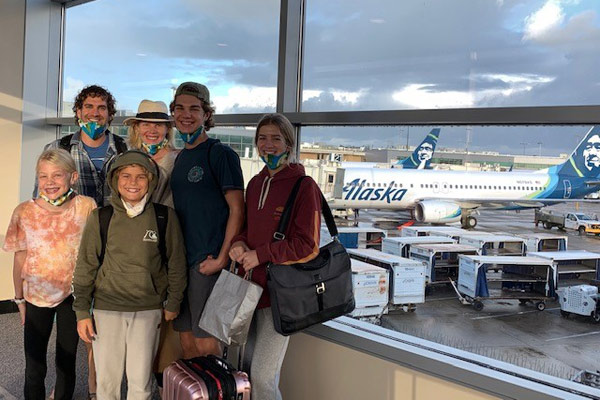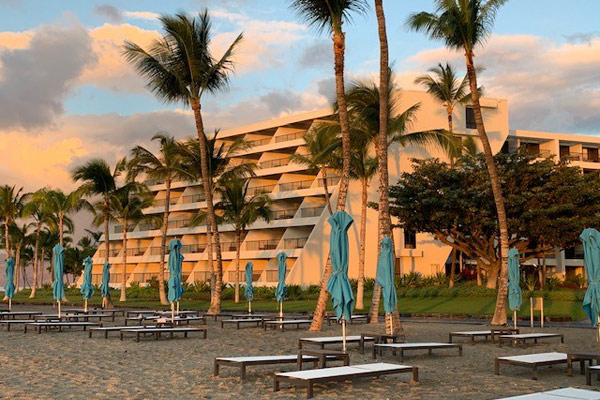 After arriving in Kona nonstop on Alaska we took the weekend off enjoying the newly renovated #MaunaLaniAuberge Hotel and the beautiful beaches where the kids surfed and the family snorkeled! Now that the grandkids are on their Zoom classes I figure it's a good time to get on my computer.
San Diego friends, Alaska offers nonstops to the main islands and after going thru security, the gates in terminal 2 are right around the corner so it makes for a very easy check-in. In first class you can board whenever you want and coach (configuration is 3/3) is done from the back of the plane to the front. If you are traveling with family you'll be seated together without additional seats between you but otherwise the middle seat is left open. The plane ride was great and flight time is perfect. Departing San Diego at around 7:30a and arriving at 10:45a you can be on the beach by lunch time. Right now Alaska Airlines is not offering any food in coach so be sure and bring some on-board. On arrival we got thru security in about 10 minutes.
If you have taken the test from Walgreens be sure and print out the lab test not the printer friendly test (this one doesn't have your date listed and can be a problem on arrival)
. Right now the planes are not full and there are smaller crowds at the hotels so call our office now and book your trip. With kids taking classes on-line and the weather is great no need to wait. Mahalo @Alaskaair being so great.
Local: 619-282-8300
Outside San Diego: 800-852-8338
Monday through Friday 8:00am - 5:30pm
Experience Joyce's Hawaii adventure with pictures and videos! Click on the links below
Here's everything you need to know to prepare you for your Hawaii vacation during COVID-19.
© Copyright 2021. All Rights Reserved. Kahala Travel.
CST: 2005620-10