Return to the Islands with New Discovery and Making New Memories! (Post 6)
⟶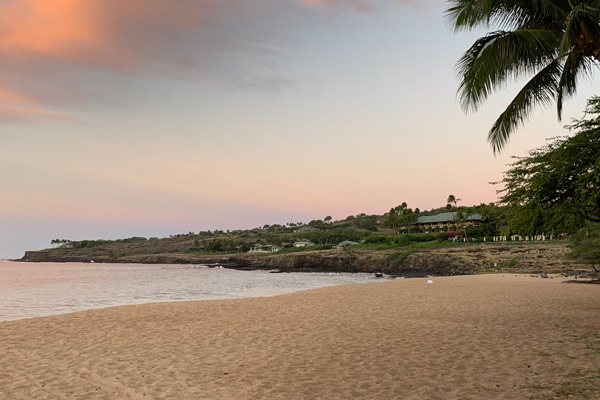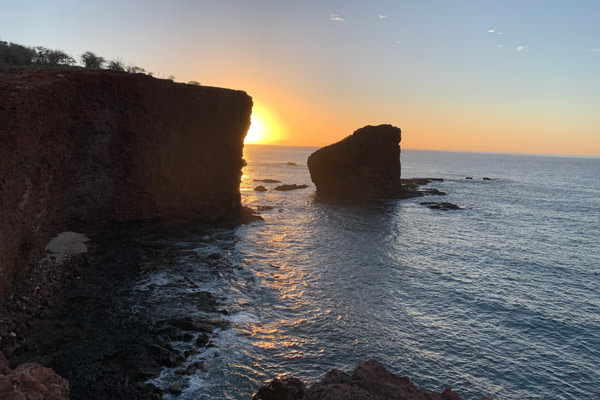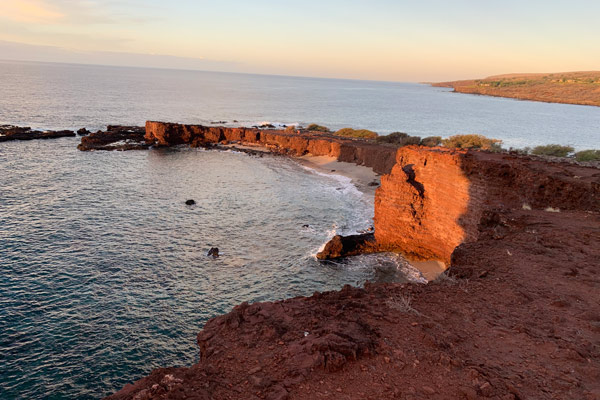 Second Island - Lanai Post 2
Morning walk on Hulopoe Bay and up the hillside as we head toward the sunrise. I so enjoy a view of the sun reflecting off the water, bringing joy to my heart and another reminder of thankfulness of where I get to live and travel! This year we didn't see the dolphins that often come into the bay but the pristine water is crystal clear, warm and perfect for snorkeling. It's so great to walk on the beach during high and low tides making me think about life and the changes we incur every day.
We are beach people but whether you love the beach or pool every spot has a great view including from your hotel room bringing the outside in! If you are a golfer then the oceanfront course is for you. If you want to take a day and explore, I recommend renting a 4 x 4 car and heading up the mountain, checking out Munro Trail and over to Polihua and Shipwreck Beach. On a clear day you can see 5 other Hawaiian Islands. Also horseback riding, hiking, biking, archery and shooting range.
Stunning lights aglow in the trees as you enter and gorgeous ornaments decorate the Christmas Tree. The staff is fabulous, welcoming us back home, making us part of their family, and we want to send a thank you to Sue and Francis at One Forty, Stefanie at Malibu Farm, Jay, Tuma and Marc down at the beach! I get so excited to be able to travel and shout "I can't believe I'm here!"
Hawaii felt safe and with the current time change of only 2 hours it's a great place to take your kids as they can get their schoolwork done and then off to the beach to enjoy family time! When you are ready to begin planning your next trip we are here to walk you through! Remember Kahala Travel is 'Your Passport to a Great Vacation'! Where will your footprints take you next?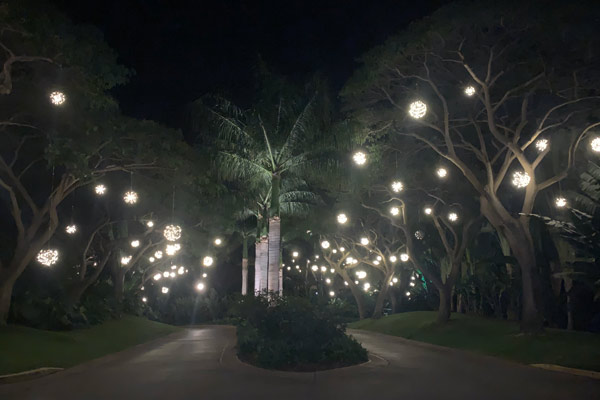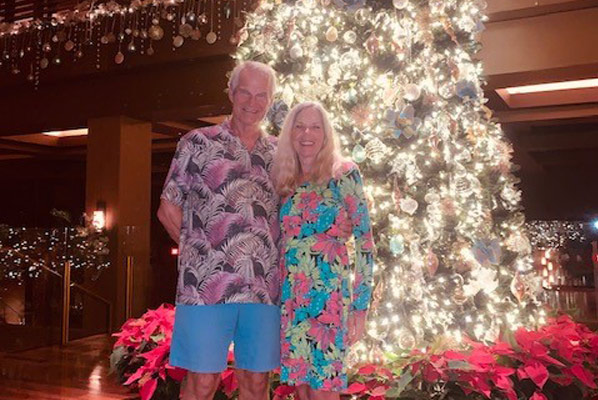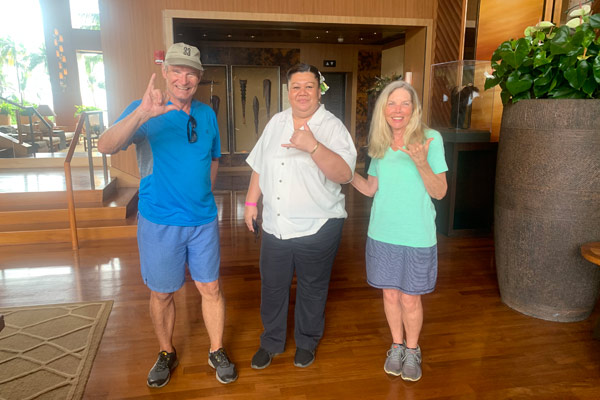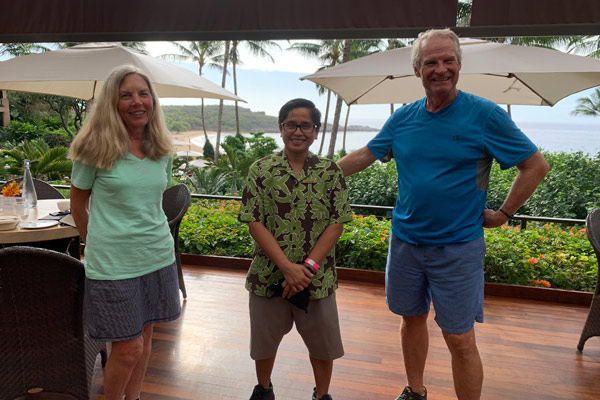 Local: 619-282-8300
Outside San Diego: 800-852-8338
Monday through Friday 8:00am - 5:30pm
Experience Joyce's Hawaii adventure with pictures and videos! Click on the links below
Here's everything you need to know to prepare you for your Hawaii vacation during COVID-19.
© Copyright 2021. All Rights Reserved. Kahala Travel.
CST: 2005620-10